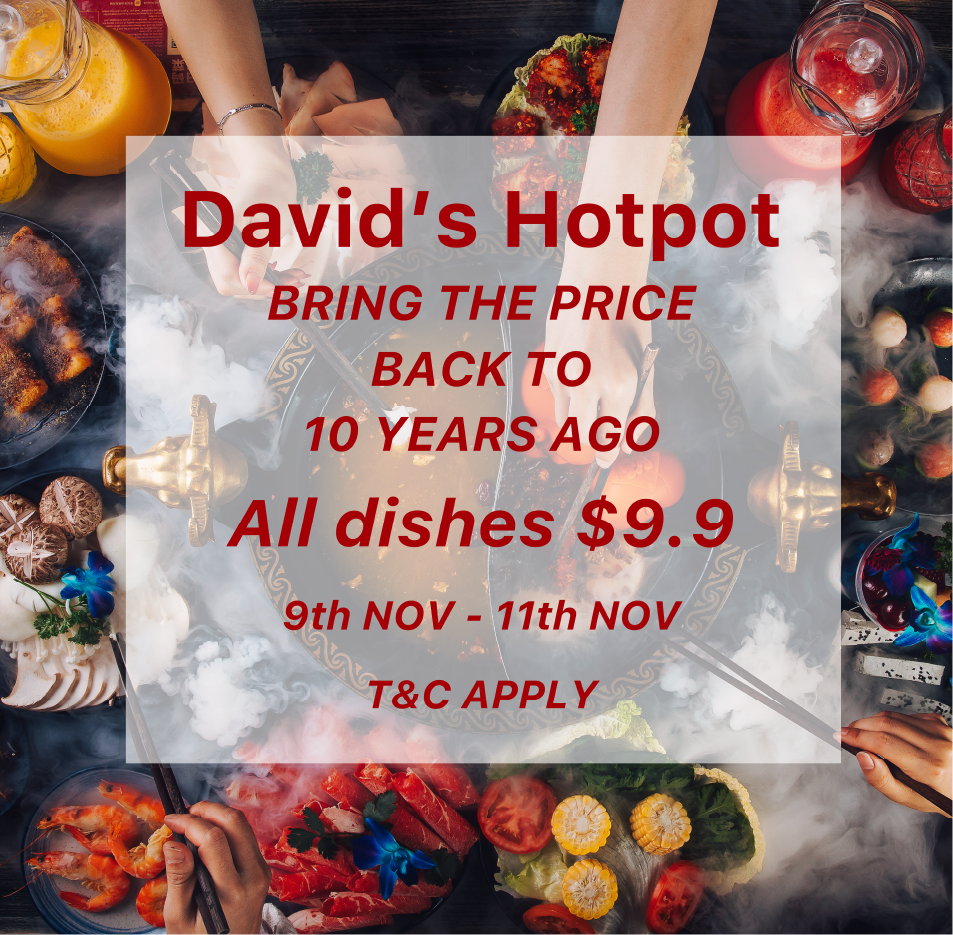 We invite you to celebrate David's Festival with us. We are now offering all dishes for only $9.90 for only limited time. Terms and conditions applied. Check our website for more information.
David's Hot Pot combines traditional Sichuan ingredients with premium Australian beef tallow, to provide an exciting variety of soup bases.
We've partnered with Australian farms to ensure absolute freshness and quality for all of our ingredients.
A bucket-list dining experience in Melbourne for both those familiar with Sichuan cuisine, and also for those wanting to try something new.
Event period (09.11.2020 – 11.11.2020),
Reservations are not accepted, walk-in only.
All benefit discounts are not stackable, only for dine-in. Do not applied to takeaway.
The event requires posting on your social media to participate. Please show us the post before payment
The $9.9 for any dish festival applies to all dishes Excluding all soupbase, drinks, Seafood combo, Live fish, wagyu combo, Wagyu tendon M5+;The same dish can be only ordered 2 time in order for our kitchen to better serve other tables with good amount of stock.
Cannot be packed for takeaway, food wastage are not allowed, the unfinished dishes can not exceed 500g, additional payment of $10 per 100g will be charged for food wastage.
Thanks for your cooperation and we are looking forward to serve you in the store!